QLBC High School Ministry seeks to reach teenagers where they are at, with the truth, love, and hope of the Gospel of Christ. It is through relational connection and community that students are invited to meet God and experience His power in their lives. At the same time helping them grow in their faith with the strength, support, and encouragement of leaders and peers. Throughout the year we provide Bible studies, girls and guys discipleship groups, as well as outreach events, social events, camps, retreats, and mission trips.
---
High School Programs
Sunday Mornings in the ATTIC
High School Ministry meets Sunday mornings in the ATTIC, at 9:00 a.m. room E-306. Here students experience Christ through Bible study, worship through music, prayer, and community life. Students dive into the Bible through group discussions, sermon teachings, video series', testimonials, and devotional studies. Prayer and community life is where we see God transform students through relational connection and mentoring. Leaders are available for counsel, and to walk through the ups and downs of life with students; and the peer connections in youth group are what sustain students outside of the church classroom, providing accountability and friendship.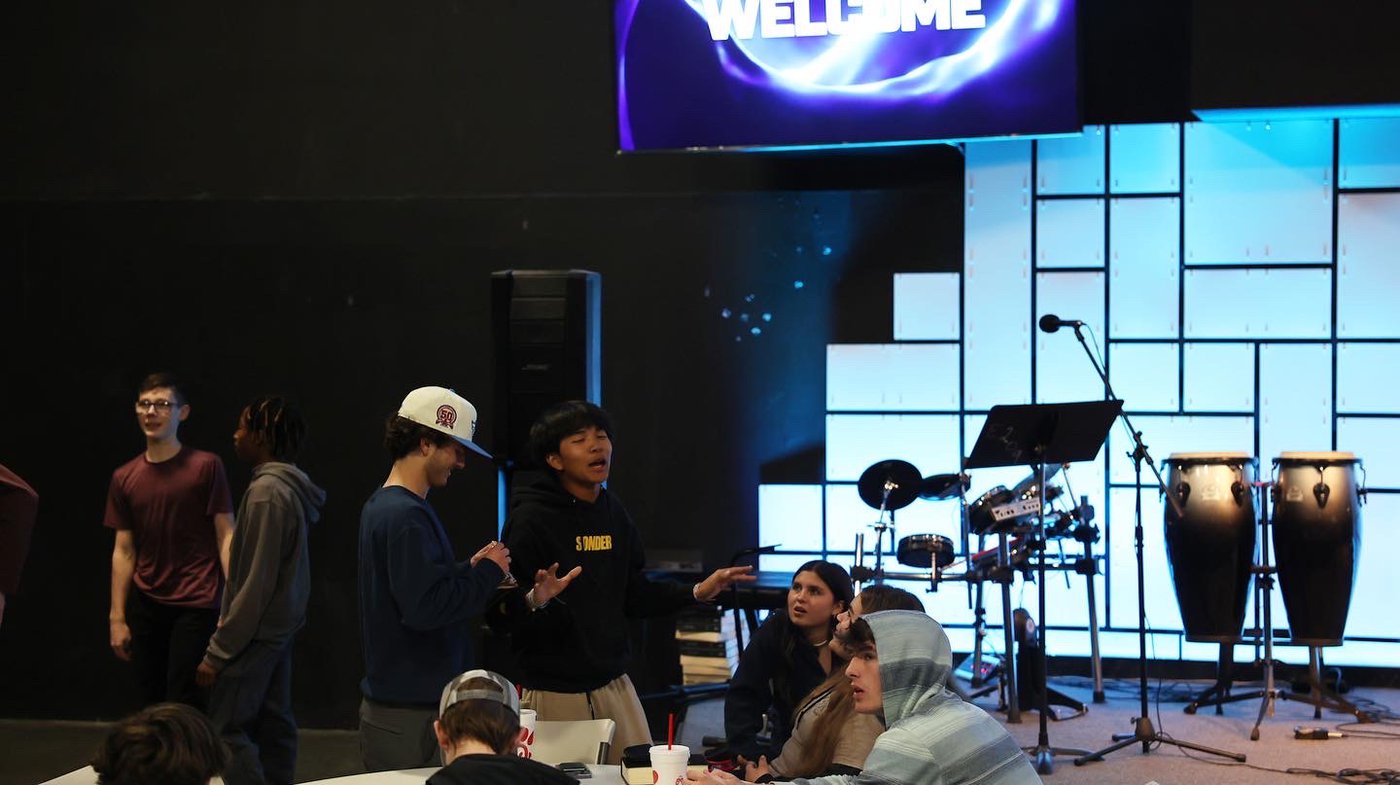 Midweek
Midweek Bible Study is a perfect place to form great friendships with other students, build relationships with leaders, and intentionally grow closer to the Lord. Wednesday Night Bible Studies take place in The Attic, Room E-306, at 6:30pm. Forged and Good News are our guy/girl-separated studies that go throughout the year, to allow for deeper connection and conversations. Students are encouraged to establish accountability with one another, develop consistent devotional time with God, and to share their faith and experiences with the people in their lives.
Midweek Bible Study is happening weekly through July 26, 2023. We will then take a break before resuming for the fall session.
---
---
Events
We do everything from service opportunities and mission trips to discipleship groups and social events! Keep an eye out for what's coming up soon below.
---
Meet our High School Director
Reach out to Nick with any questions!