Wor-ship noun
the feeling or expression of reverence and adoration for God
Worship Arts exists to lead the Quail Lakes congregation in the passionate worship of God through music, both in a Traditional setting (mainly hymns and choruses), and in a Contemporary setting. We do this by being worshippers ourselves, and by demonstrating worship through various means (i.e., Praise Team, Adult Choir, Kids Choir, Praise Band, Orchestra, Outreach Team). It is our desire that everyone who attends Quail Lakes will experience God through worship and through the teaching of God's Word.
---
Christmas Season Choir starts soon! Register now!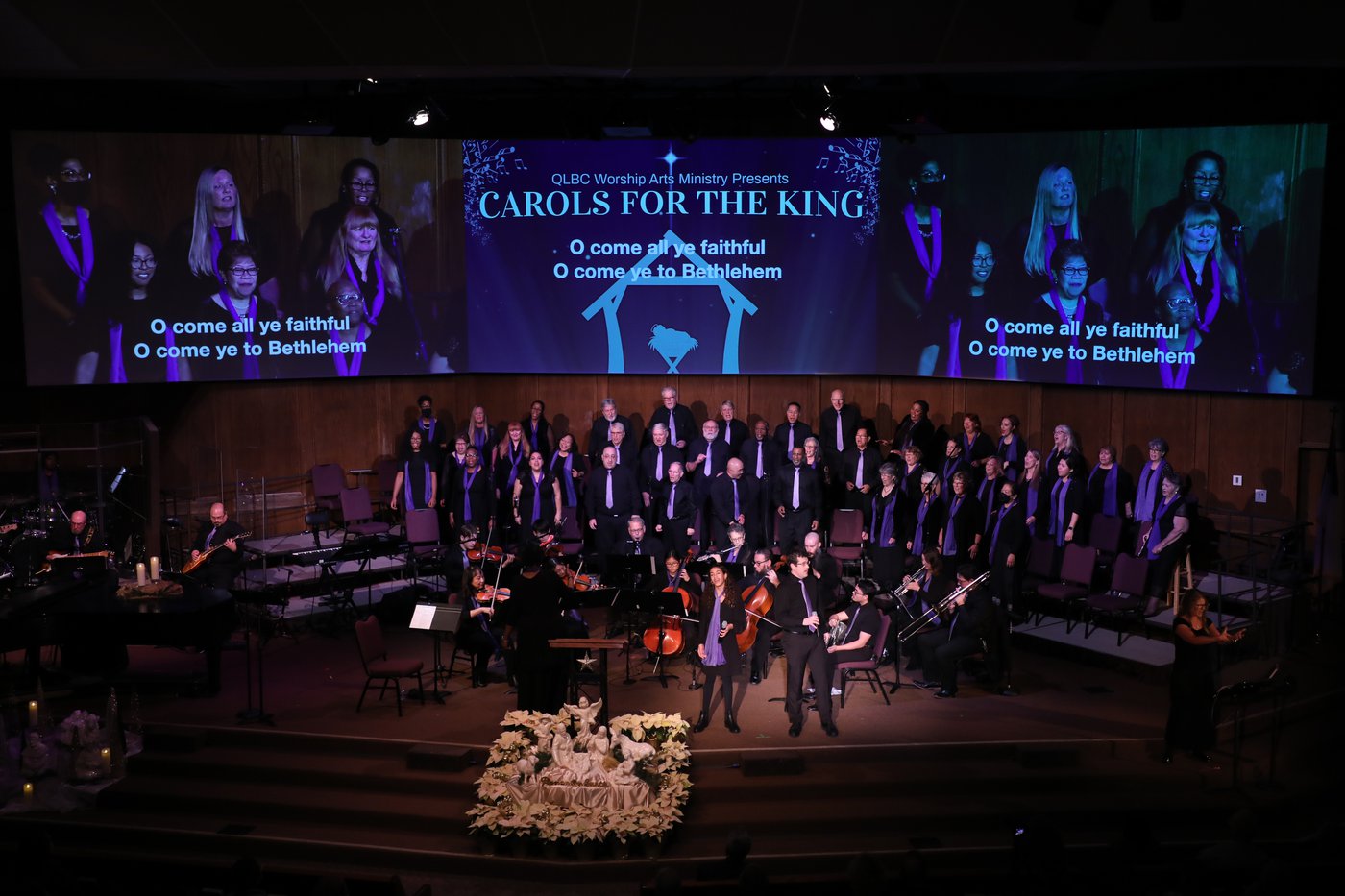 Love to sing? Love Jesus? Help us lead Quail in celebrating the birth of our Savior!
Quail's Christmas Choir sings in the annual Christmas productions at Quail (the second weekend of December) and select Sundays in December during the morning worship services. The choir is open to teens and adults. Register below - we'd love to have you join us!
*Rehearsal Info*
DATE
Sundays beginning October 15, 2023
TIME
2:00-4:00pm
LOCATION
Choir Room
---
There are plenty of ways you can share your gifting through our Worship Arts Ministry.
Do you have any questions or interest in our Worship Opportunities?