Missions work is deeply ingrained in much of what we do at Quail. From half-day community projects to decades-long missions in some of the most remote areas of the world, we strive to build passionate, lifelong followers of Jesus Christ among the unreached.
---
Global Focus Ministries
We believe nothing brings a smile to God's face faster than seeing His children working together to make the world better and advance His kingdom. We've cultivated partnerships within the Christian community that improve the quality of life of others and open the door to a gospel conversation.
Quail Water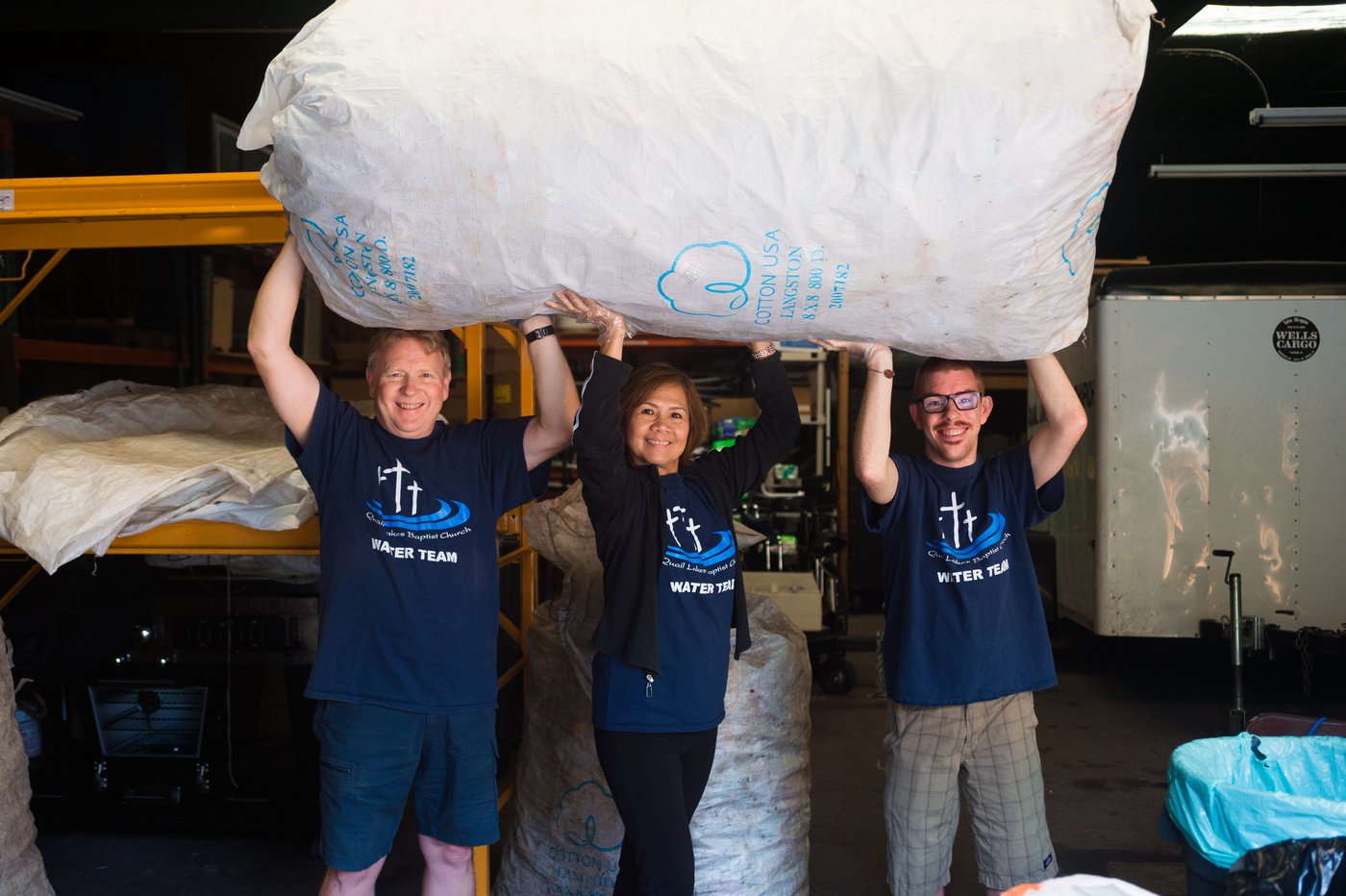 Quail Water, founded in partnership with Bear Creek Community Church in Lodi and Living Water International, collects, processes and recycles church members' bottles and cans to fund drilling of clean water wells in Third World countries. Since 2013, Quail Water has raised over $160,000 and drilled or refurbished 32 wells, as well as fielding four short-term mission teams to help drill wells and introduce Jesus Christ to rural populations.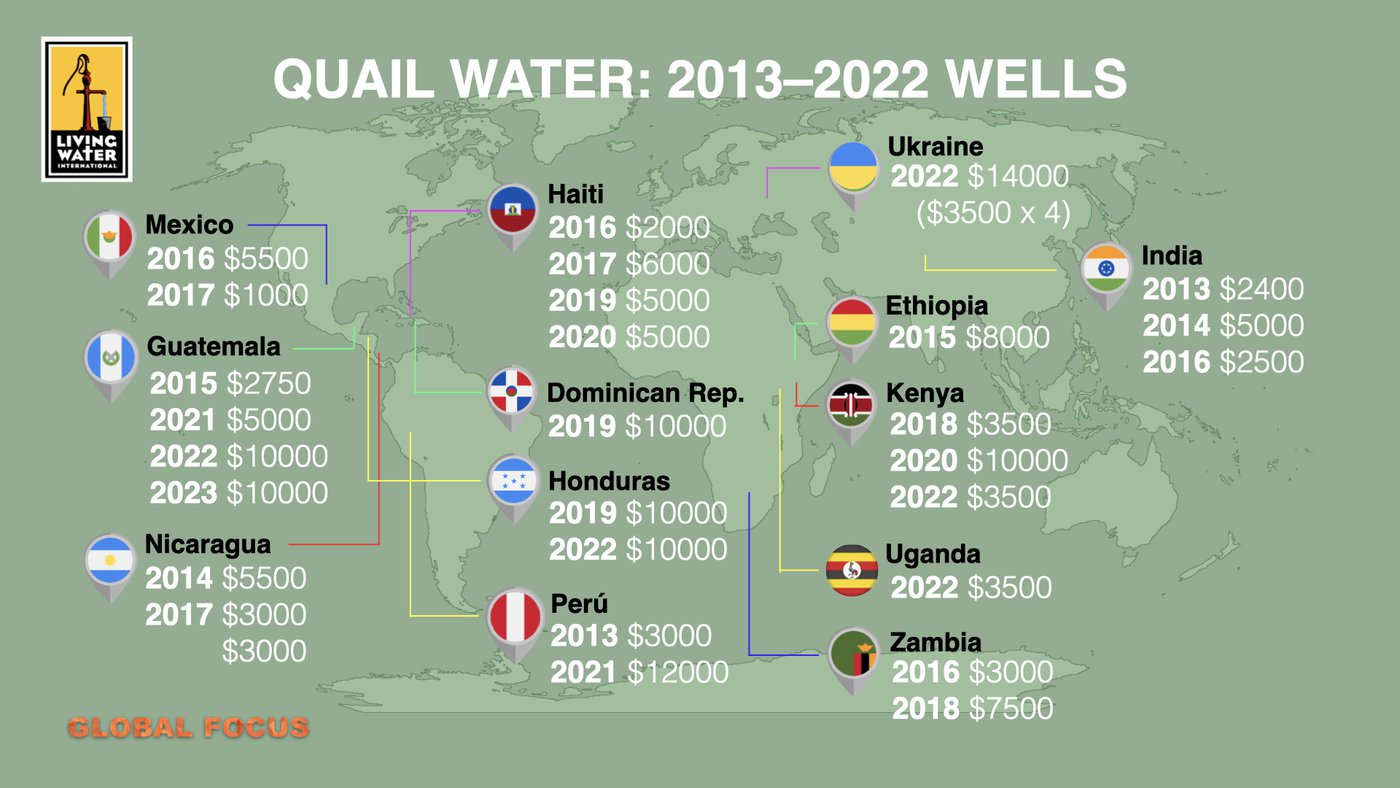 Go Projects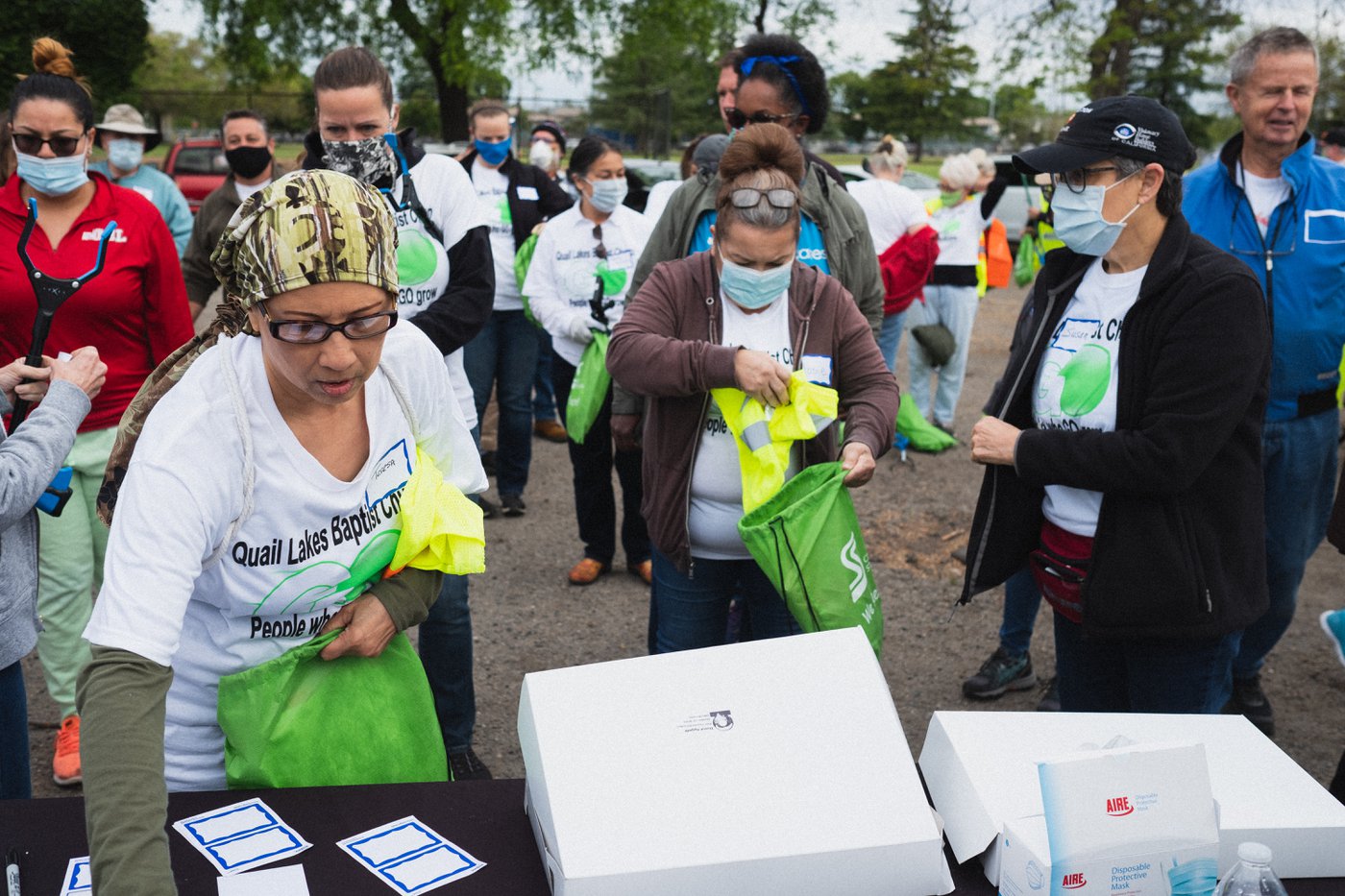 At Quail, we know that people who Go Grow. Go Projects come in all shapes and sizes, things as simple as assembling backpacks to distribute to area schools or cleaning up a local park. Go Projects are opportunities for us to grow together by serving others, while at the same time being a blessing to our community.
GO Lift Every Church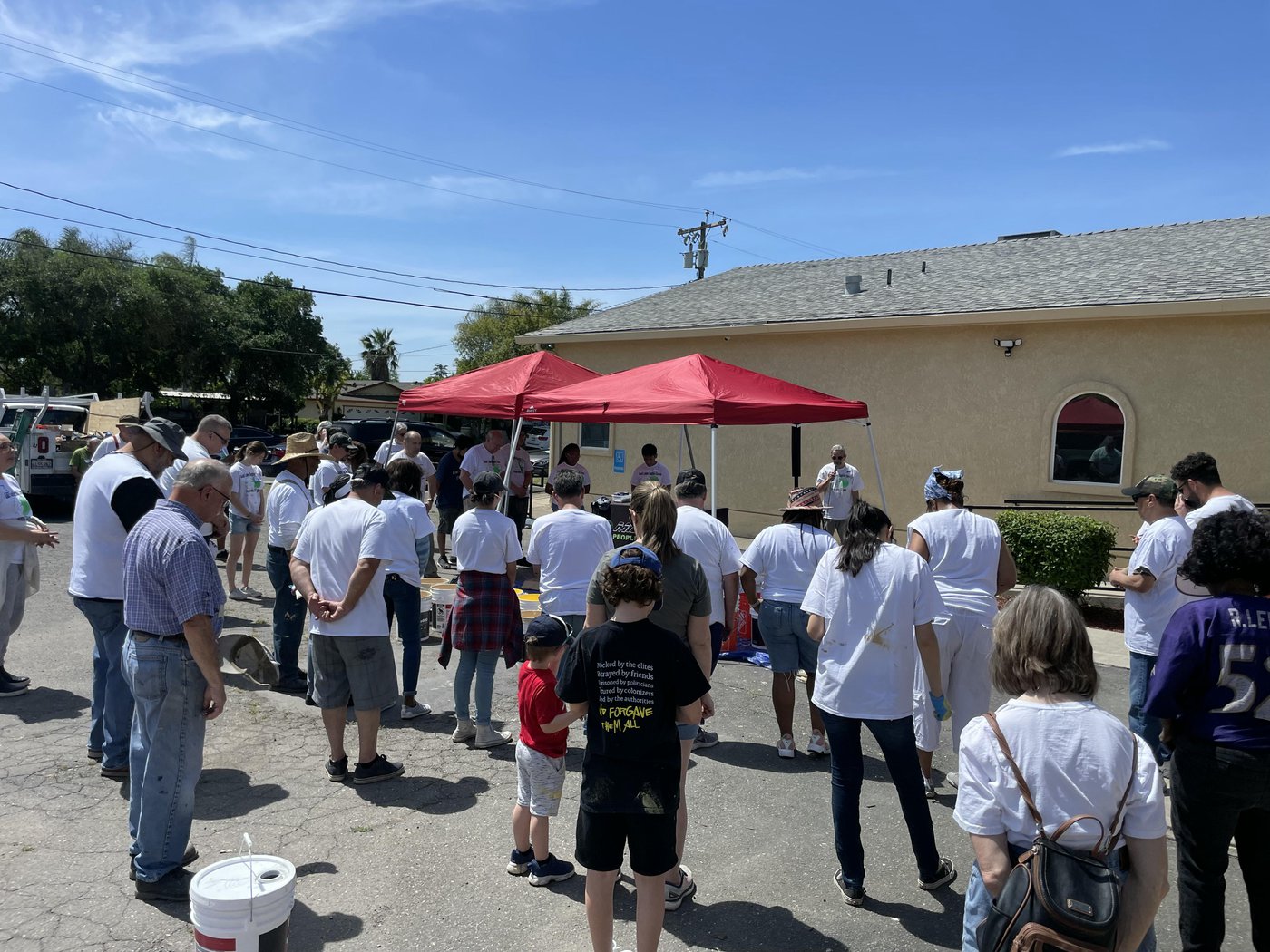 Go Lift Every Church envisions the Gospel preaching churches of Stockton forming a tapestry of mutual ministry that will influence our city one person, one family, one neighborhood at a time. This simple observation eradicates any spirit of competition and comparison between church bodies, and allows us to see that the we are meant to unite as a force for the Gospel in this city to which God has called us. In this spirit of mutual ministry, we will be stronger in our impact for God's glory and for the betterment of Stockton.
San Joaquin Justice Coalition STOP and Ending the Game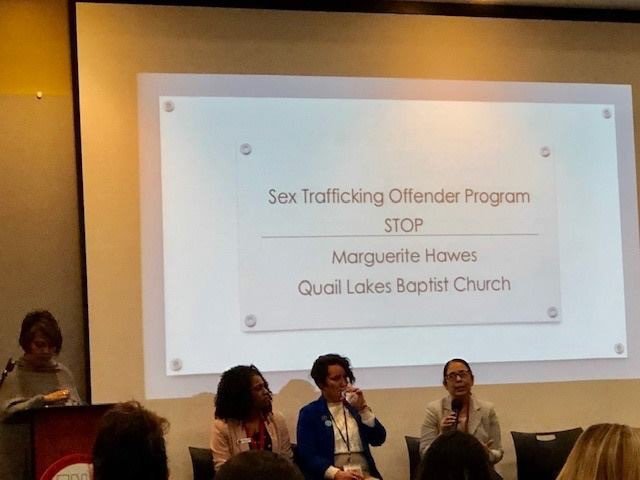 San Joaquin Justice Coalition/STOP brings biblical/compassionate solutions to the social justice issues that we face in our society. This team will be the "hub" at the center of the wheel, in terms of informing participants, and the Quail congregation of matters involving pressing social justice issues, then mobilizing responses to these issues. Current programs include:
STOP - Sex trade Offender Program—A class for men arrested for solicitation of prostitution and taught on the Quail Lakes campus.
Ending the Game - A class for women coming out of prostitution taught either remotely or in-person at the Gospel Center Rescue Mission.
---
Missionaries We Support
I want to become a missionary
We partner with Compel Global who provide Quail with:
Connection: Connections to agency and international partners who are specifically aligned with the interests and values of their church.
Community: Share community with like-minded churches and ministry leaders. Through our Church Network, our members equip and encourage one another as they share their best practices of church-based mobilization and engagement.
Coaching: Experienced coaching for mission teams and individuals within their churches who want to make their next steps toward mission engagement.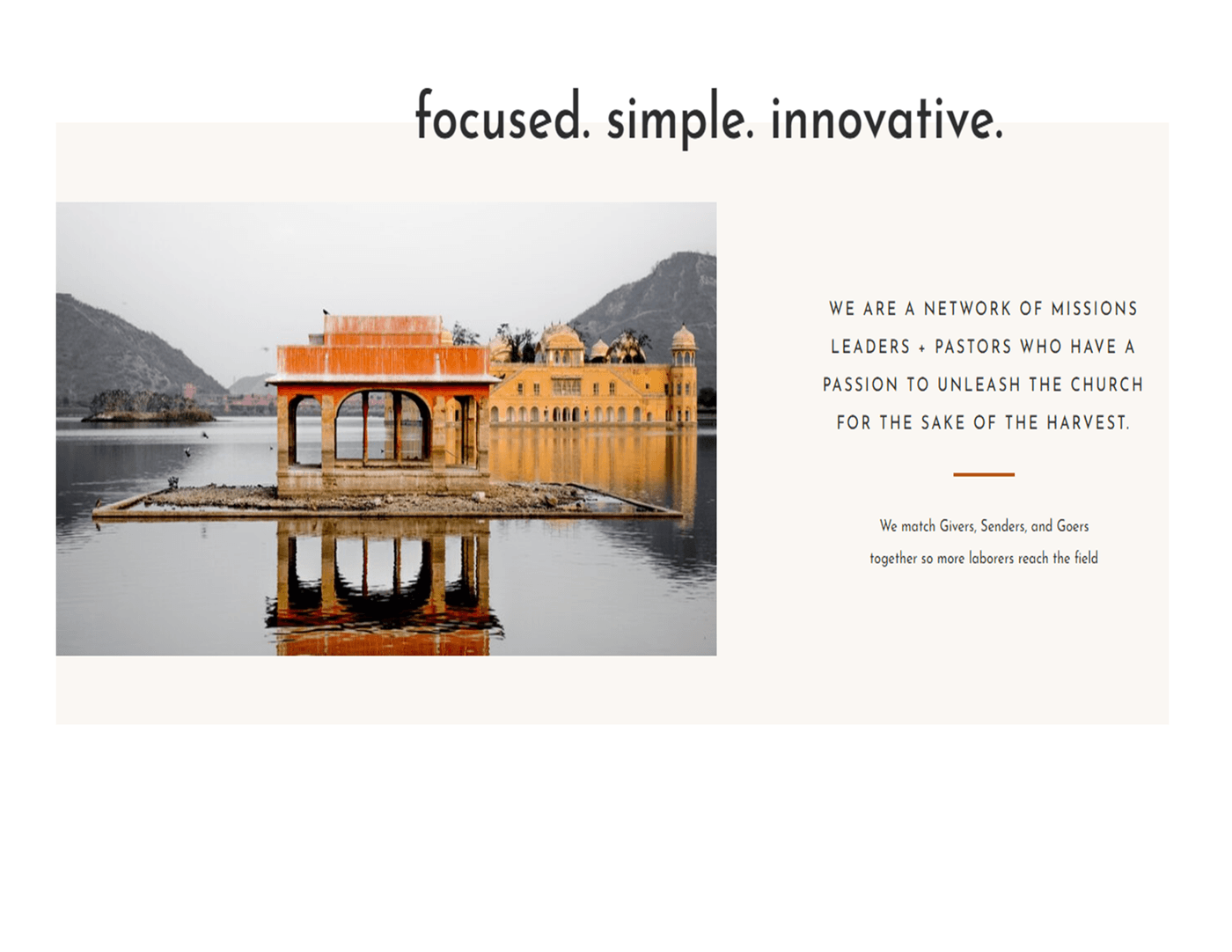 I would like to meet with Global Focus to become a missionary.
---
Do you have any questions about going on a mission trip?
Meet Pastor Grant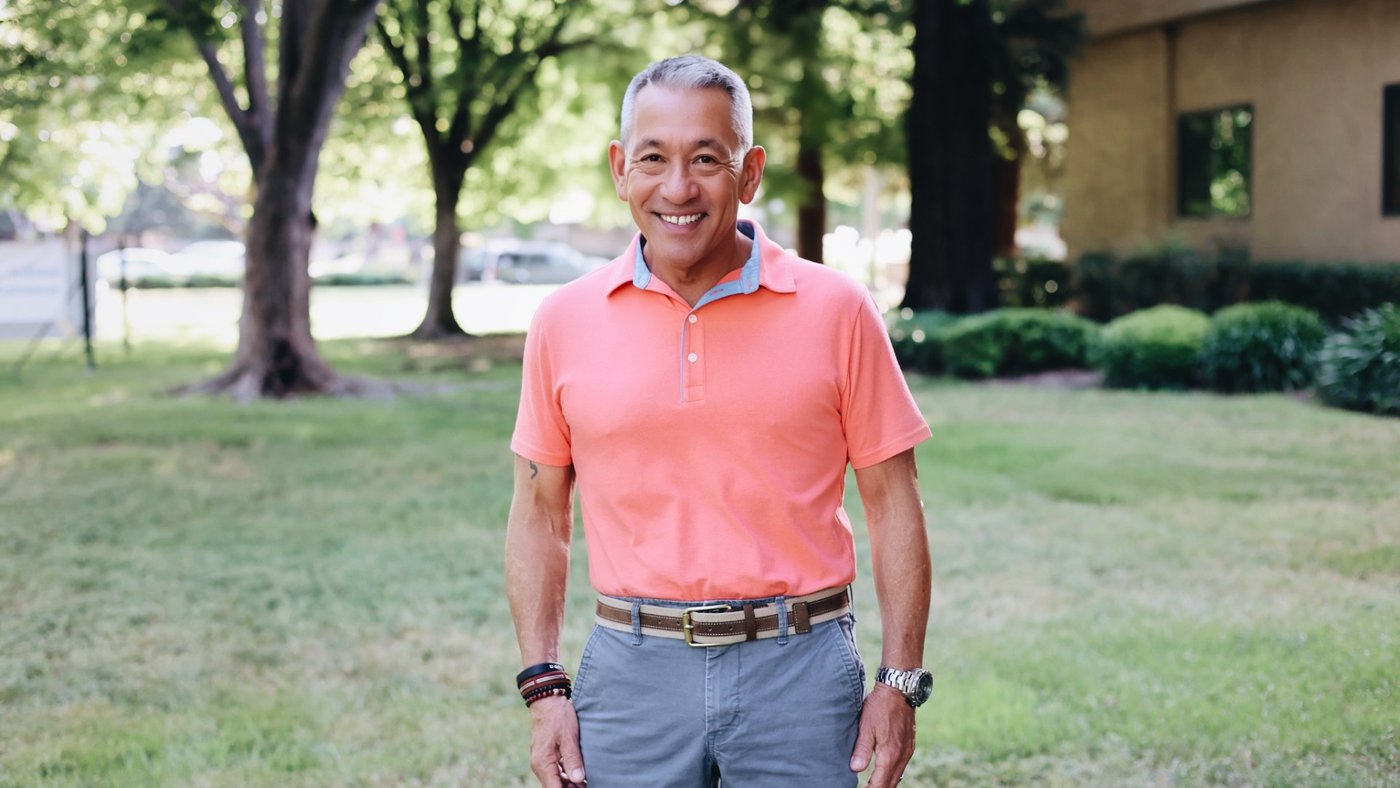 Pastor Grant joined the Quail Lakes Baptist Church ministrial staff in 2013 as the Director of Global Focus, Outreach and Men's ministries. Pastor Grant was ordained in 2017 and completed his Masters of Bible and Theology in October of 2020. It is his desire to see God's message of reconciliation reach the entire world, starting across the street.